Mills' International Distributors:


Malta:


G&E Electronics Ltd
Genics Building
Giovanni Papaffy Street
Birkikara
BKR 4021
Malta




Romania:


TeleGrup
8A Episcopul Radu Street
Sector 2
021503
Bucuresti
Romania




Montenegro:
Optoinzenjering
Ul. Dr. Vukasina
Markovica 218,
81000 Podgorica
Montenegro




Cyprus:


attelecom
108 Athalassa Ave. 2024
Strovolos
P.O. Box 25541, 1310, Nicosia
Cyprus




Middle East: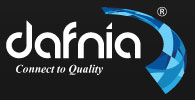 Dafnia Middle East FZ LLC
Oman: +968 24 750205
Qatar : +974 441 50543
UAE (Tecom): +971 4 4519080
UAE (Karama) : +971 4 3352995
UAE Jafza : +971 4 8831401
email: marketing@dafnia.com
Web: www.dafnia.com



Egypt:


Circon Contracting and Supply
Office 422
Building 4
Floor 4
Regus Arkan Plaza
Sheikh Zayed City
Giza
Egypt





South Africa:


Powertel Telecom
7 Naaf Street
Strijdompark
Randburg
South Africa


General Enquiries
Whilst every effort has been taken to ensure that we offer a professional, quick service and an easy to use website. we appreciate we may not always get it completely right.
We would appreciate your comments both positive and negative in order for us to offer a better service.