Competent PPE Inspector Training - Thursday 15th November - Leek, Staffordshire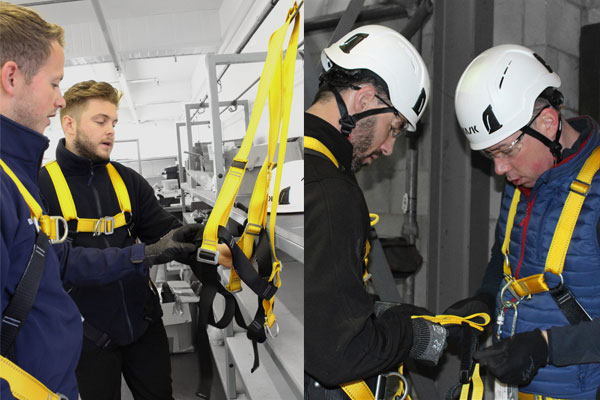 Course:

This full day training course provides the core knowledge required to correctly inspect a safety harness and associated fall protection equipment.


Course Objectives:

To provide competency for a delegate to carry out the statutory inspections for general items of fall protection equipment and accurately record the findings.


Who will benefit?

All personnel in your organisation involved in the use of fall prevention / protection equipment for working at height.


Course Content:

• Legislation / guidance
• Mechanics of a fall
• Selection of fall protection equipment (includes common hazards associated with different equipment types including practical exercises)
• Pre-use inspection (includes practical exercise)
• Storage, care and maintenance
• Statutory inspections
• Identifying faults and damage (practical assessment)
• Theory test paper (multiple choice)


Training Methods:

Lectures, printed course material, hands on equipment, practical exercises and pre-use inspection exercise.


Certification:

Successful delegates will receive a 3 year RidgeGear certificate on completion.


PPE Requirements:

No PPE requirements


Location:
Ridgegear Limited, Nelson Street, Leek, Staffordshire, ST13 6BB


Price:
£180.00 (+VAT) per person.
Booking Information:

ALL BOOKINGS MUST BE MADE IN ADVANCE!


Please contact Hayley Barry (Mon-Thurs: 10am-3pm, Fri: 10am-2pm) to book your place:

Tel: 020 8833 2605 Email: hayley.barry@millsltd.com