Mills Fibre Glass Stepladder 7 Tread
Non-conductive, lightweight with a maximum static load of 150kg. Open Height 1.87m - Closed Length 2.07m. Certified to EN131
Read more
Professional swing back step ladders, constructed from robust and weather resistant, non-conductive, fibreglass stiles and comfortable aluminium rungs with a slip resistant profile.
These step ladders are insulated to 30,000 volts and are designed for use in live electrical environments. They feature a moulded multi-functional holster top for stowing and organising tools as well as heavy duty bracing to protect the base tread from damage.
In addition, the steps have 'H section' spreader arms making them very easy, safe and quick to deploy.
This range of step ladders have a 150kg working capacity and are ideal for working in electrical environments.
Approved to the latest EN131 standards
• Suitable for professional trade use
• Independently tested to non-conductive 30,000V rating
• Integral tool rack
• 150kg static load rating (max)
• Comfortable aluminium rungs with a slip resistant profile
• 'H section' spreader arms for quick easy and safe deployment
Specifications
Open Height 1.87 metres
Closed Length 2.07 metres
Number of Treads 7
Weight 9.5kg
Load Rating 150kg
Standard EN 131
Due to Health and Safety legislation, all ladders are non-returnable and non-refundable. Once the delivery note has been signed, it will be deemed that the condition of the ladder is new and acceptable.
Formerly S00-4257
Read more
To see our delivery charges, please click here
To see our terms regarding returns, please click here
You may also like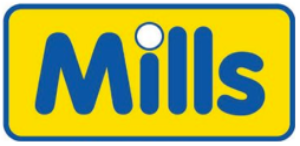 Download PDF