Take A Look At What Mills Have Been Up To...
News
Mills Fluke Technology Day - Friday 22nd April
Published on Monday, 14 March 2016 11:34
Mills is opening its doors to all its customers for a Fluke Networks Technology Day on Friday 22nd April, 10am-2.30pm, at Mills' Demo Room in Greenford.


• Verification vs Qualification vs Certification
• Find out how the DSX-5000 certifier & Versiv platform can add value to your business
• Get your hands on the latest Fluke Networks kit
• Put your questions to Fluke
• Free to attend
• Free Mills Data Holster Kit worth £66.45 with every DSX-5000 purchase made on the day
• Buffet lunch provided
To confirm your attendance, please email your name, company name and telephone number to

sales@millsltd.com
Telecoms Charity Golf Day 2023!
This year is the first Telecoms Charity Golf Day which will take place at The Marriott Forest of Arden – Championship Course on the 8th June.
We hope to raise more money at this year's event compared to last year which was over £30,000
This is an excellent day to be a part of, to raise money for charity, networking and having fun as there will be enterteinment, a comedian, auctions, trick golfer and much more.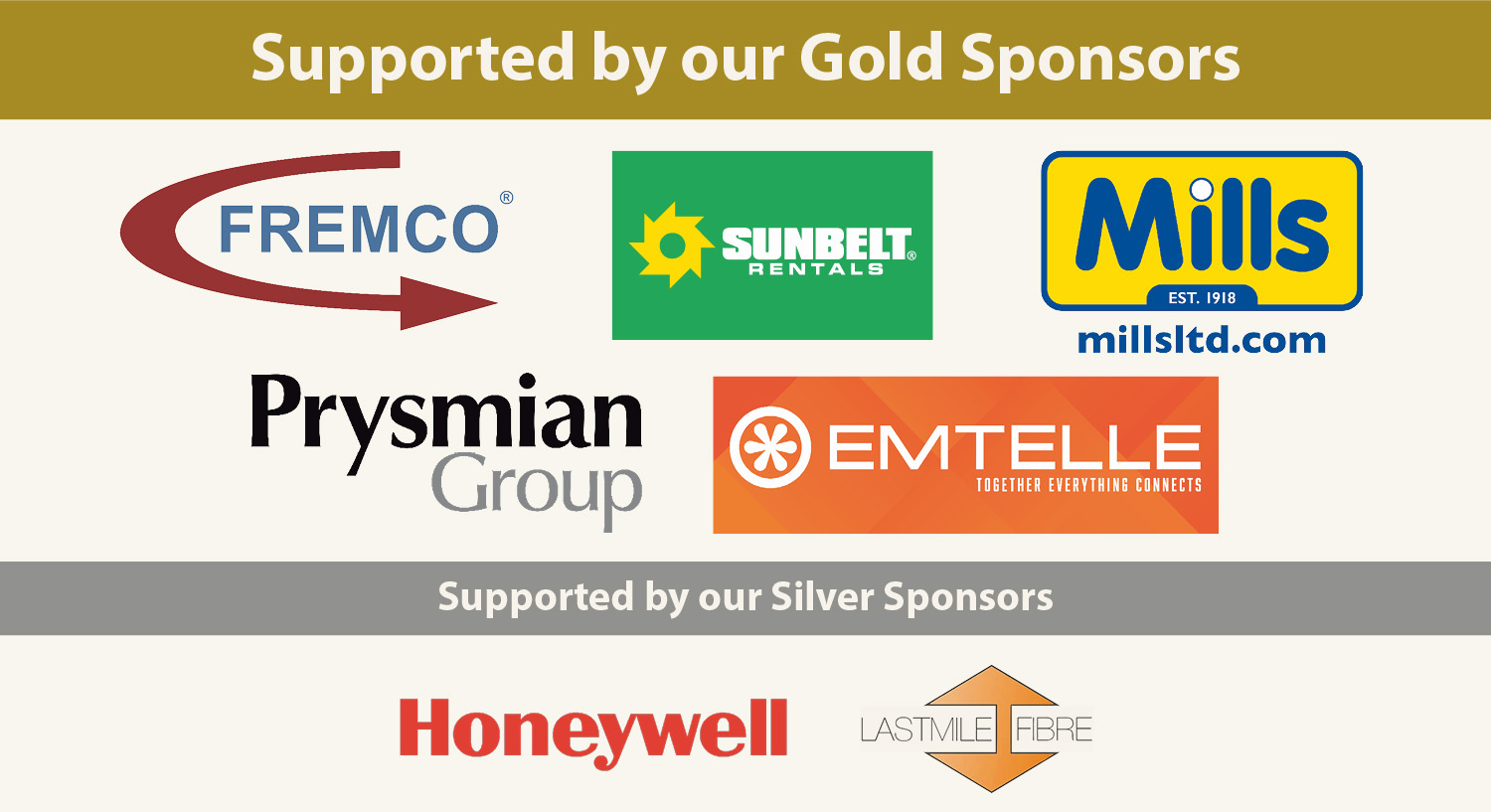 ---
UK Fibre Awards Finalist
We are thrilled to be shortlisted as a FINALIST at this year's
UK Fibre Awards for 'Best Company to Work for.'
It would be amazing if we were to receive this award and we look forward to the event next month.
Wishing everyone the best of luck!
Training School Partnership
We are proud to support and partner with yet another training school ATS Group of Companies - Associated Training Services Group.They are "Committed to Safety" Offering consultancy, advice, support, training, testing and Assessments professionally.
We love and continue to support training schools across the UK and look forward to growing our partnership with ATS Group!
Please click here to see other training schools we support:
---
Our Fremco A/S Service Team has grown
Well Done to our Shaan Trivedi, Dylan Wright and Krzysztof Osinski who completed the Fremco A/S Service and Maintenance Training Course in Denmark! They are now qualified to service all Fremco machines at our Service Centre here at the Mills HQ.
As we now have 6 trained team members we can continue to give a speedy turnaround service when caring for your machines!
For all servicing and Fremco enquiries, please contact:

Rob Carty: robert.carty@millsltd.com / 07341 709153

Ben Molloy: ben.molloy@millsltd.com / 07717 572100
View all Fremco products here:
---
NEW PIA Catalogue OUT NOW!
Our latest catalogue Underground and Overhead Telecom Infrastructure and PIA Products is out now and available to download:
https://www.millsltd.com/catalogue-request-and-download
or request as a hard copy: marketingdept@millsltd.com
Raising Money For Charity
Some of our wonderful team took on the challenge to walk 13 miles each this month whilst raising over £500 for our local charity,
The Hillingdon Hospitals NHS Foundation Trust for their rehabilitation therapy garden! Amazing work!
New Unit, More Storage!
We are delighted to have officially opened another new unit, next door to our HQ here in Uxbridge. This unit gives us a lot more capacity for larger stocks to support the massive fibre rollout in the telecommunication market. We would like to thank James Thomas and his procurement team from CityFibre for facilitating the opening.
Smart Energy Tooling Available NOW!
Did you know we are a distributor for Smart Enery Tooling and Test Equipment?
We offer a range of tooling for the installation of Smart Meters, Solar Panels, EV Charging Points, Heat Pumps and Wind Turbines.
The Smart Energy Tooling and Test Equipment Catalogue is out now and available to download:
https://www.millsltd.com/catalogue-request-and-download
or request as a hard copy: marketingdept@millsltd.com
New Year, New Job Roles for some of the team!
Mills Trade Counter
Did you know we have a Trade Counter at our HQ in Uxbridge? Just a short drive from the A40 and M25, we can have your order ready and waiting for when you arrive, just simply place your order over the phone or online in advance.
You can also place orders there and then when you visit us!
Trade Counter Opening Hours
Monday: 8.00am - 5.30pm
Tuesday: 8.00am - 5.30pm
Wednesday: 8.00am - 5.30pm
Thursday: 8.00am - 5.30pm
Friday: 8.00am - 5.00pm
Saturday: Closed
Sunday: Closed
Find our trade counter at:
Unit 2, Zodiac Business Park
High Road
Cowley
Uxbridge
UB8 2GU
---
---
Fibre Roadshow 2022
The Fibre Roadshows are BACK! This year we have 5 Roadshows lined up across England and Scotland. With London, Coventry and Lincoln already taken place we are looking forward to the next ones which are located at DTN in Teesside on the 13th October followed by PQMS Training in Livingston, Scotland on the 10th November. To register to attend any of the next Fibre Roadshows, visit https://www.fibreroadshow.com/
Mills is the Winner!
Mills is the UK Fibre Awards WINNER for Best Fibre Innovation - The F.I.G. Fibre Installation Gun. The Best In Class Handheld Cordless Air Blown Microfibre Installation Gun, For Fibre To The Home/Premises.
Features:
Pushing force and speed are both easily adjustable
Innovative simple to use microfibre cable loading mechanism prevents the microfibre from being damaged or crushed during cable loading
Active anti-buckle and 'no-crush' sensing device prevents damage to the microfibre during install
LCD screen displays speed, distance, pushing force and battery life
Microduct outside diameters 5, 6, 7, and 8mm can be blown into using interchangeable gaskets
Quick-change adaptor plates enable operation on different size microducts in secondsQuick-release microfibre reel dispenser post
View the F.I.G. Fibre Installation Gun here: https://www.millsltd.com/default/ftth-innovations-f-i-g-fibre-installation-gun.html