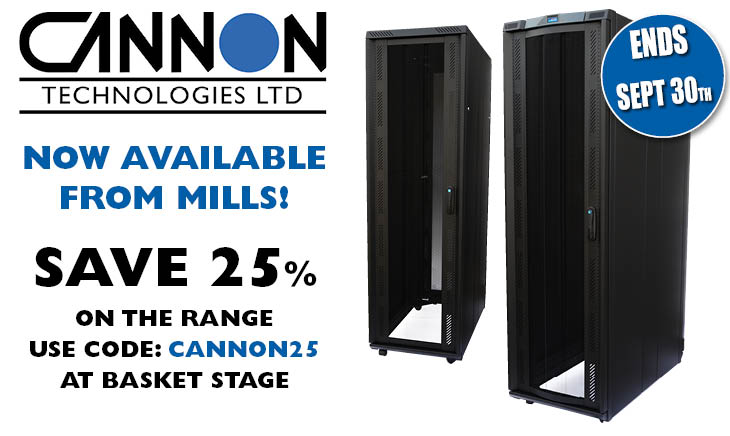 Cannon Technologies Launch Promotion Terms & Conditions


1) Offer is valid until 30th September 2017.


2) Discount applies to cabinets purchased at catalogue prices only.

3) Discount applies to cabinets only and does not apply to any accessories.


4) Promotion applies only to the Cannon Technologies cabinets as featured on this website.

5) Promotion applies exclusively to orders placed at millsltd.com. Promotion does not apply to orders placed via phone, fax, email, post or trade counter.

6) It is the customer's responsibility to utilise the voucher code before checking out and submitting the order. Discount codes cannot be retrospectively applied after the customer has submitted the order.

7) Mills reserves the right to change the terms and conditions of this promotion at any time by posting such changes on this page.

8) Mills may withdraw eligibility from any customer, who in its view, abuses the promotion or in any way brings the promotion into disrepute.

9) Standard Mills Terms & Conditions apply and can be found here